Welcome to CornerStone Farm Poultry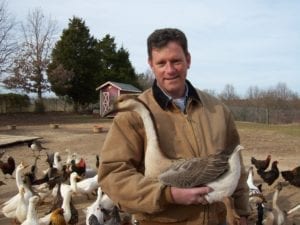 Psalm 50:11
I know every bird in the mountains, and the creatures of the field are mine.

Breeding poultry is a challenging and rewarding endeavor. We began our breeding program by selecting individual birds out of stock from other breeders who also put a great deal of emphasis on the quality of their birds. Since 1996, we have been producing our own line of poultry breeds, which we proudly offer to you. Overall, you will find the quality, health, and vigor of our birds to meet your satisfaction!
We decided in 2020 to concentrate primarily on the breeds we currently offer. Our goal has always been to produce fowl that adheres to the American Standard of Perfection guidelines. 
We have shown our poultry in the past and strive to breed standards for exhibition quality in our flocks.
Our "CornerStone" flock has been closed to outside lines, but maintains a well diverse genetic pool. Select cocks and hens are housed in separate breeding pens, and all eggs for incubation are marked to each breeding pen. This is beneficial for keeping future generations genetically diverse and identifying buyer specific eggs. When available, started and mature birds can be shipped indicating separate genetics.
Exhibition birds do not become available until we've been able to evaluate their quality. Young exhibition pullets and cockerels will be available in limited numbers by May. By the start of Fall, all available birds, exhibition or utility are sold out, so consider ordering early to secure what you would like.
CornerStone Farm is not a commercial poultry hatchery. We hatch quality over quantity. This practice offers sales of select young and mature fowl. We do not ship day old birds, however, birds less than 5 weeks to day old can be picked up at The Farm. Started birds 5 weeks and older are able to ship without a minimum.
To learn more about shipping, please follow our Shipping Policies.
Visit All Our Featured Services