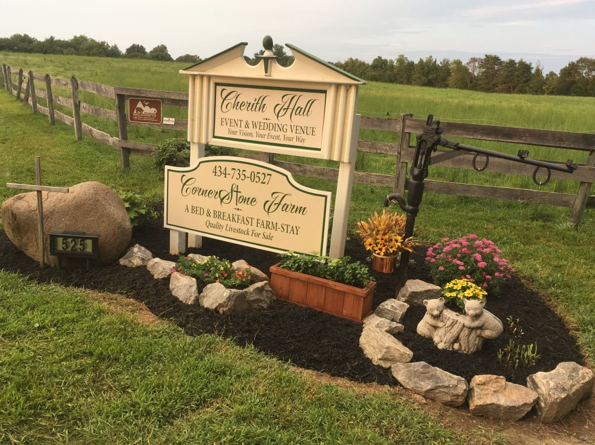 Whether you are visiting CornerStone Farm for a vacation getaway or planning a special event which includes the many farm animals on the farm, you will quickly realize that our animals are so much more than livestock.
As part of your vacation experience, we invite you to share and learn through the many rewards surrounding animal husbandry. You will discover how each group of animal has their own unique care and specific management program.
We encourage you to take advantage of this opportunity while on the farm, to have a firsthand interactive experience with some of the daily responsibilities around the farm; along with educational discussion and Q&A.
Call now to schedule a tour, or to talk through your special event needs – 434-735-0527

If our farm animals are used in your event or party planning at the farm, you will soon see that their calming temperaments are ideal for both children and adult interaction. Whether it's pony rides, a petting farm, or incorporated in your wedding, our farm animals are well cared for, clean, and handled for gentleness; making them an enjoyable part of your event memories.
Visit All Our Featured Services