Showers
You were created to do amazing things
Whether it's a bridal shower, a "Reveal" baby shower, or even a "Sip 'n See" lunch, Cherith Hall provides a unique and rustic setting for every kind of celebration honoring an upcoming union or new arrival! We work with you to convey your vision for the event. The décor is charming; along with a classy rustic ambience. Perfect for any shower and photo shoots. We pride ourselves on making our venue, indoor or outdoor, a pleasing location for you to enjoy any style shower.
When planning an event there should be the least amount of stress as possible. We engage with event planners to provide the specifics needed to make your shower a success. Cherith Hall space can seat up to 100 guests, and we offer a wide selection of centerpieces, table runners, chair sashes, and more that will add that personalized touch to any shower. We take the time and hassle out of the party planning without compromising your objective.
Our space is perfect for a brunch, lunch, or dinner buffet. We can take care of the food so you can concentrate on the big day or you are welcome to bring your own decorations or caterer. When the event is over; let us lend a hand in cleaning up, packing up and helping you get on your way.
Shower Packages Include 
4½ hour time block


The time block includes time for decorating

Tables and chairs
White Tablecloths and Chair covers
Throne Chair
Gift table with tablecloth
Favor table with tablecloth
Cake table with tablecloth
Food table(s) with Tablecloth
Access to Sound System
Access to Prep Kitchen
Set-up and clean-up
Out-side catering is allowed or Beverages and Fare can be added to the Shower Package.
Shower Package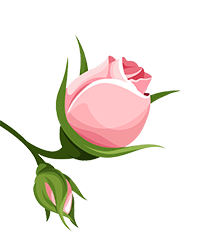 $475
Visit All Our Featured Services