Reunions
Wherefore comfort yourselves together, and edify one another
Whether you're expecting a dozen friends, acquaintances, comrades or over a hundred confrères; planning a meaningful, memorable reunion can be a serious challenge. The event should help people reminisce.
Here at Cherith Hall you can relax, enjoy the great outdoors, and create some lasting memories with loved ones. We offer plenty of space in a scenic country setting. It's also a great central meeting point, conveniently located for guests coming from out of town.
And there's plenty more to do for participants of all ages. Fishing and or taking a nature walk are popular activities at Cherith Hall. You can even play a game of horseshoes corn hole, volleyball or bocce ball while you catch up with friends and family.
If your reunion includes small children, we will offer many things to do for children of all ages; pony rides, petting zoo, fishing, nature walks, farm tours. 
And don't forget about the food!  When you have your event at Cherith Hall, you can choose to have meals outside catered or choose from our customized on-site menu for your occasion.
You've come to the right place for a South Central Virginia destination and we'd be honored to help you make your event and the tasks surrounding it, all that you'd hope for and then some.
If you need to arrange overnight accommodations for your event, consider booking a block of rooms for both out-of-town and local guests at nearby lodgings.
Call for Pricing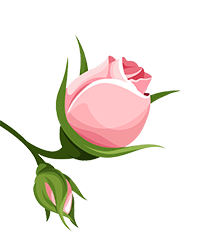 Need Ideas?
Throw a Square dance or line dance party
Everyone loves square dancing so why not incorporate this in your gathering
Try a trivia night
Remember fun activities and share good stories that brought you close
Craft a DIY photo booth
No need to rent a real one; just get creative. Hang some frames from a tree and keep a fun prop bin on hand. Then set up a phone on a tripod and snap away
Hold a mini Olympics
Set up games like corn hole, sack races, volleyball, horse shoes, and checkers, and make sure to grab awards to go with the medals for the winners
Throw an outdoor movie night
Bring blankets, pillows and snacks to the lawn for a mock drive-in. Make it potluck to take it up a notch or we can cater the fare
Hand out photo books
Collect photos from Facebook (and ask the less-than-tech-savvy to send some in), then have them bound in a beautiful book and make copies for everyone
Light a bonfire
Create the ideal setting for telling familiar stories, bonfires never get old. Turn it up by serving marshmallows
Visit All Our Featured Services