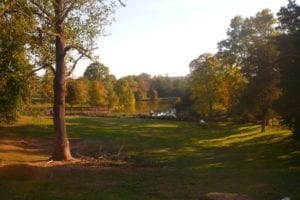 Create Your Own Package Information
This package gives you the opportunity to create what you would like to do, to get away from the hustle and bustle and just relax; doing what you like to do. From Daycations to Overnight stays – if you can envision it, with all CornerStone Farm has to offer, we can work with you, to help make it possible.
Your time away can be a romantic getaway with privacy in the Camper Cottage for an anniversary or to just re-connect with those you love.
For parents; being able to create your own getaway package, this a great resource to escape with their child for a mother/daughter retreat or a dad's alone time with your son.
For families that need to arrange an outing together and share memories with the whole family, The Farm offers many activities and experiences. It's like going back in time to visit grandparents, that lived in the country. Open spaces, fresh air and lots to do, as a family. Bring your own entertainment or choose one of The Farm activities.
For those that enjoy the great outdoors, there's fishing, hiking and of course our delightful goat packing picnic.
You can create your own Daycation or choose to stay overnight or longer. Any season is the perfect time to escape and break away from the ordinary. Pick from our list of activities, the time you want to be here on The Farm and the meals you will have while here.
Have an idea of your own?   Other ideas can be discussed; to see if we can make your time on The Farm, even more enjoyable and carefree by combining some of your plans.
Call now – (434) 735-0527
We can help you create your very own getaway!
The following is an example for a family of 4, desiring a Fishing Daycation on The Farm:
Daycation Base Cost:       $50.00 (Minimum 4 hours)
Fishing for 4 ($10/pp):      $40.00
Lunch for 4 ($10/pp):        $40.00
Total:                                  $130.00
What is a Daycation? A unique day trip or one day vacation in Virginia. Time spent near home doing enjoyable activities or visiting local attractions.
Visit All Our Featured Services